Watch Street Fighter get beat down by Jujitsu Master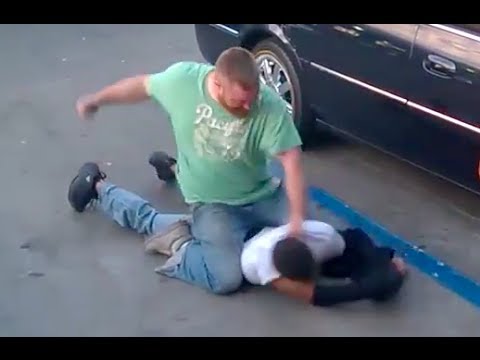 |
Growing up in a martial arts family, Dern estimates that her training began at the age of 3. "Instead of getting a babysitter, it was easier to take me to the academy. I'd be watching movies, and you don't think a kid is paying attention, but I'd be listening to the words: 'pass' or 'mount.' I just got interested and it became a lifestyle like, 'Okay, let's go to school… let's do your homework… brush your teeth… let's go to Jiu Jitsu,' and it was part of our daily routine."Watching Dern's matches, it is clear that her father has played no small role in her development as a truly elite-level athlete. At seemingly every competition he is present in her corner, giving instructions from the sidelines, and celebrating every win. With two black belts for parents, a direct line to the first family of Jiu Jitsu, and having grown up in the top BJJ academy in the state, it is no wonder this environment would ultimately produce one of the most visible figures in the sport today.But when asked if she has any insight into why Arizona in particular seems to produce so many world champions, both in grappling and MMA, she seems to echo the perspective of any teenager growing up in a Valley suburb. "Honestly, because I feel like we [laughs] don't have that much to do, you know? I mean we can go hiking and stuff like that, we have Sedona — weekend stuff to do for people who like to hike — but it's almost like it's so hot that unless you want to go to the movies or to the mall it's like 'meh.' For me, and my life, I'm just going to be training all the time." By the time she had turned 19, she had been awarded her own black belt.
Similar to Olympic Judo, Dern's landmark match with Garcia at this year's Jiu Jitsu World Pros (see video from the match below) may be somewhat hard to follow for the uninitiated. Early in the round, Garcia is deducted a point for talking to the referee. From there, it was a matter of preventing Garcia from gaining a more dominant position — referred to as "passing the guard." But rather than stalling and coasting to an easy win, Dern remains offensive throughout the duration of the match, attempting a leg lock at one point as well as near-constant attempts at a reversal or "sweep."
FOR MORE READ ON TO THE NEXT PAGE..