JUDO STAR: Domingo keeps reaching new heights in her sport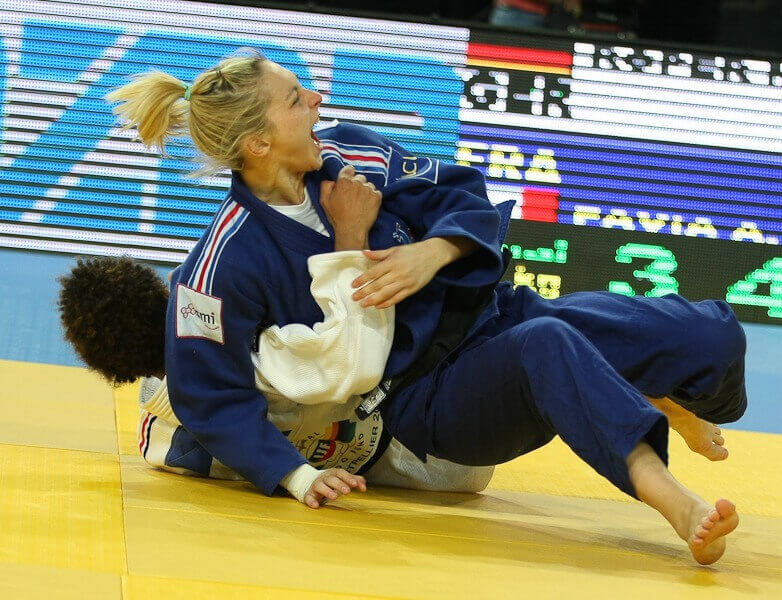 |
VIDEO: Female Judo Flips On Men
She is the golden girl.

Dominique Domingo, 13, of Somerset, is staying on the path to what she hopes will be a place in the 2020 Summer Olympics. One of the top young judo competitors in the nation and beyond, she has in the past few months competed in France, Texas, and Florida, returning home each time with a neckful of gold.
Domingo, 13, who will soon start her freshman year at Somerset Berkley Regional High School, most recently (July 17-19) participated in the Junior US Open International Judo Championship. There she took first place in Female Juvenile A 53 kilograms, Female IJF Junior 52 kilograms, and Juvenile Female Lightweight en route to earning the James Takemori Award for best all-around judoka (judo fighter) in the tournament.
On June 27-28 in Irving, Texas, Domingo took first both domestic and international at the Junior Olympics National and International Championships. Perhaps even more impressively, she took the silver medal in the IJF (age 16-20) division, losing to the reigning senior national champion in the final.
And in May, in a competition that spanned two weekends in France, she took gold in Female Juvenile A (age 13-14) and Female Cadet (16-20) at the Tournament of 5 Continents.
Domingo was named by Judo Gear USA the July adidas Athlete of the Month.
As the top-ranked United States competitor at Juvenile A-53 kg, Domingo has the chance to represent the U.S. in the Infantile Pan American Championships in November in Argentina.
USA Judo does not fund its athletes, so Domingo, who turns 14 next month, has started a fundraiser site (GoFundMe.com/DDomingoJudo).
Domingo trains at Mayo Quanchi Judo and Wrestling Club in Coventry, Rhode Island under head coach and owner Serge Bouyssou.