Iran taekwondo fighters pocket 3 medals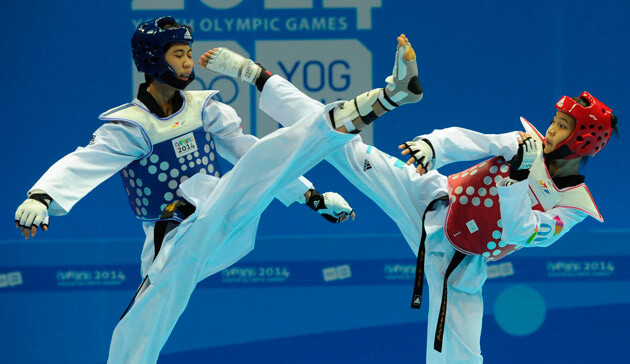 |
Iranian athletes are in action across eight sports.
Iranian taekwondo practitioners have demonstrated dazzling performances at the Chuncheon Korea Open International Taekwondo Championships 2015, bringing home four medals, including one gold.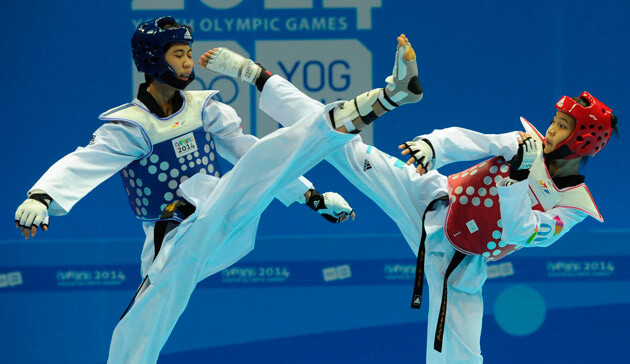 On Wednesday, 20-year-old Armin Hadipour Seighalani snatched the gold medal in the minus 54-kilogram weight division after he managed to down a contestant from the host nation 21-9 in the final encounter of the category held at the Hoban Gym of South Korea's Chuncheon city.The young Iranian athlete had earlier overpowered South Korean and Philippine taekwondo fighters in his march to the final.Earlier in the day, Omid Amidi, who had defeated his South Korean rivals in the men's minus 87-kilogram weight class, suffered a 5-9 defeat from Uzbek taekwondo athlete Jasur Baykuzigyev in the final challenge, and grabbed the silver for Iran.
Iranian taekwondo fighters have managed to clinch three more medals, including two golds, at the 28th edition of Universiade in South Korea's southwestern city of Gwangju.
On Saturday, Iranian male taekwondo practitioner Seyyed Ahmad Khosrowfar exhibited impressive performances in his march to final competition of the minus 74-kilogram division at the Chosun University Gymnasium.
Khosrowfar beat his Mexican opponent Miguel Radillo Rodriguez 12-9 in his first contest and overpowered Marko Mutak from Croatia 4-2 in the next. Then he defeated his Thai rival Peerathep Sila-on 11-10 in the quarterfinal round, before routing Germany's Ewald Glesmann 15-8 in the semi-final.