Iran taekwondo fighters pocket 3 medals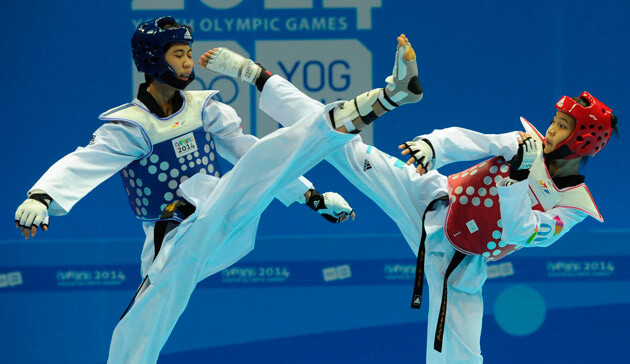 |
The 19-year-old Iranian athlete overwhelmed Tpram Claude Louis Maizeroi, a representative from France, 8-7 in the last contest, and collected the gold medal.
Earlier in the day, Mehran Askari fetched a bronze medal for Iran in the over 87-kilogram class.
The achievements came a day after Iranian sportsman Saeed Rajabi demonstrated dazzling displays and progressed 14–3 in his first bout against Latvia's representative Janis Cauna.
Rajabi trounced his British rival Lutalo Massop-Muhammad 13-1 in the second combat, and prevailed over Turkish athlete Berk Can Sungu 7-6 in the following.
The Iranian national then defeated his Taiwanese rival Liu Wei-Ting 6-5 in the semi-final encounter.
In his final competition, Rajabi was victorious over his Ivorian opponent Cheick Sallah Cisse 5-4, receiving the gold medal.
The 2015 Summer Universiade opened in Gwangju on July 3, and will run until July 14.
Iranian athletes are in action across eight sports. They are competing in artistic gymnastics, soccer, volleyball, taekwondo, shooting, archery, athletics and rowing.
Iranians have so far received 13 medals, including five gold, two silver and six bronze medals, and have landed at the 9th place in the international sports event.