THE CHAMPION MUAY THAI – 4 Man Tournament I June 9th, 2018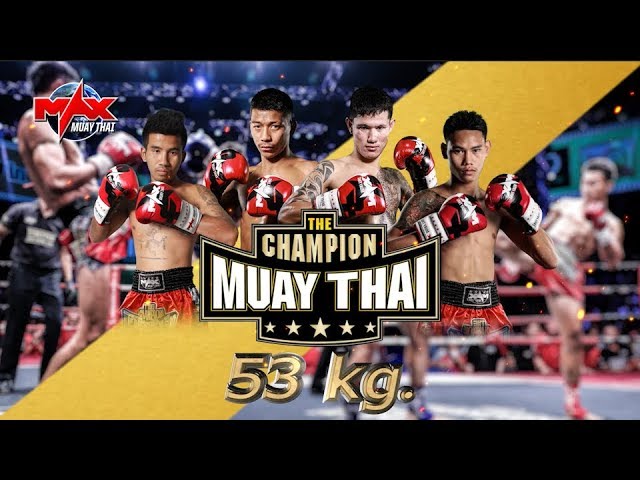 |
THE CHAMPION MUAY THAI – 4 Man Tournament
Live from Max Muay Thai Stadium in Thailand
With English CommentaryTonight is the 53 kg competition!
Two Qualifying Bouts of Max Muay Thai Action
5 Super Fights constructed from 3 rounds of Non Stop Aggression
1 Final Champion Bout for 50,000 baht and the Champion Belt!
June 9th, 2018 Starting at 7.20 PM – 10.00 PM (GMT +7).