The awesomeness of Aikido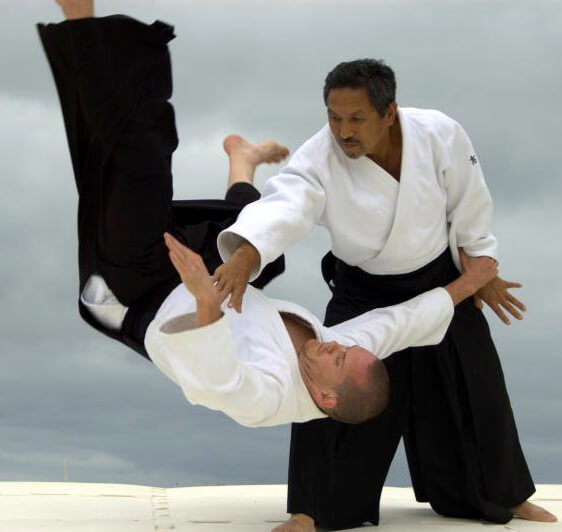 |
VIDEO: WOAH! See this insane fight jiu jutsu vs aikido! Find out who wins.
Picture yourself sitting seiza on a mat with four to six opponents (ukes) sitting across from you. "Hajime", which is the Japanese word for start, is shouted and they all come at you, in mass.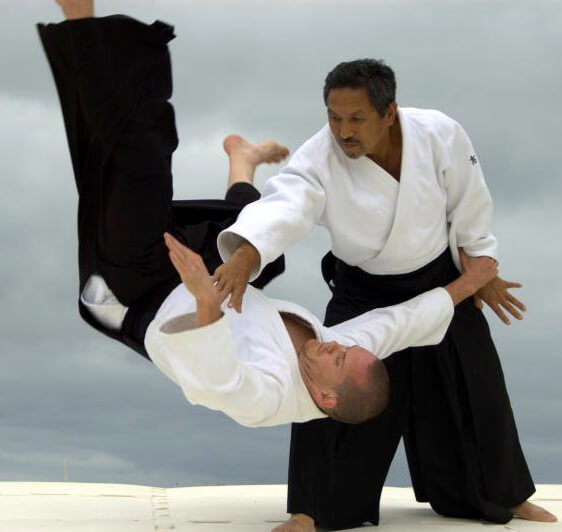 Recently I viewed a video of O-Sensei, in his eighties, dispatching ukes as they came at him with a variety of attacks – each time with a different form of kokynage, and I was reminded of the huge variety of techniques that are encompassed by a single name. I was also impressed at the degree of fluidity of his movement as he executed various Aikido techniques. I was particularly impressed watching Sensei's efficiency of movement and conservation of energy as each uke went flying.
READ ARTICLE & WATCH VIDEO ON THE NEXT PAGE BELOW