REVOLUTIONARY! First Faithful Video Game Adaptation Don By Fans!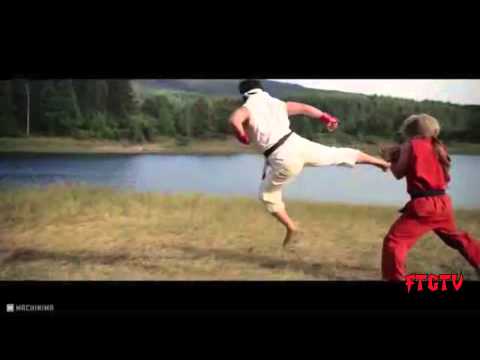 VIDEO: View This Incredibly BADASS Video Clip Of The Mini-Web Series: Street Fighter Assassin's Fist 2 Main Role Actors Accurately Portraying Ryu and Ken Masters!
When we thought all was lost and Hollywood had killed off any hope for a true and faithful video game adaptation, hard working fans with a kickstarter budget showed us wrong that it CAN be done! You won't believe it till you see for yourself. Street Fighter Ansatsuken (Assassin's fist) is available on Amazon. Highly recommended to support this so we can get more awesome content.
Street Fighter: Assassin's Fist is a live-action web series, TV series and feature film in the martial arts film genre developed by director, fight choreographer, writer, actor and martial artist Joey Ansah; actor, writer and martial artist Christian Howard and Academy Award-nominated film producer, Jacqueline Quella. Based on the popular video game series by Capcom, Street Fighter, the story focuses on Ryu and Ken as they uncover the past of their master, Gouken, and learn the secrets of their Dark Art, Ansatsuken.
VIDEO and ARTICLE CONTINUED ON NEXT PAGE BELOW
About The Author
Judo DoJo
Judo (meaning "gentle way") is a modern martial art, combat and Olympic sport created in Japan in 1882 by Jigoro Kano . Its most prominent feature is its competitive element, where the objective is to either throw or takedown an opponent to the ground, immobilize or otherwise subdue an opponent with a pin, or force an opponent to submit with a joint lock or a choke. Strikes and thrusts by hands and feet as well as weapons defenses are a part of judo, but only in pre-arranged forms (kata,) and are not allowed in judo competition or free practice. A judo practitioner is called a judoka.