AMAZING! Conor Mcgregor considers himself equal to Ronda Rousey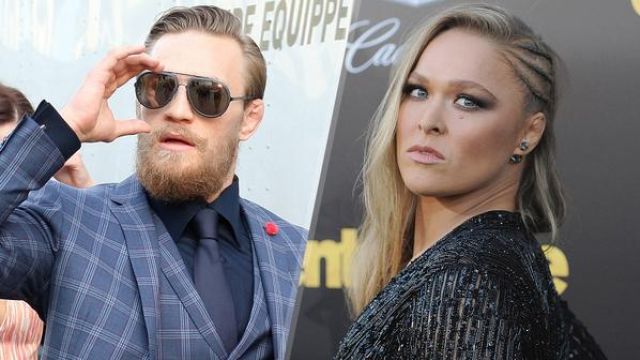 |
VIDEO: Conor admits something if he were to engage with Ronda Rousey! See for yourself.
Your MMA Mount Rushmore might have a few GOATs, but right now it's just a two-headed Ronda McGregor monster. READ MORE

In 2012, breakout Women's Mixed Martial Artist, 'Rowdy' Ronda Rousey became the first women to ever be signed to the UFC, despite President Dana White's previous statements against women in the organization. Breaking history and rising to super stardom in the MMA community, Ronda Rousey set the standard for women in the sport by becoming the women's UFC bantamweight champion. However, two short years after becoming the UFC's 'golden child', Ronda Rousey outraged millions of fans after refusing to shake the hand of contender Meisha Tate following her win at the UFC 168 championship.
MOVE ON TO NEXT PAGE FOR ARTICLE & AMAZING VIDEO