UFC Pulls Conor McGregor From Nate Diaz Rematch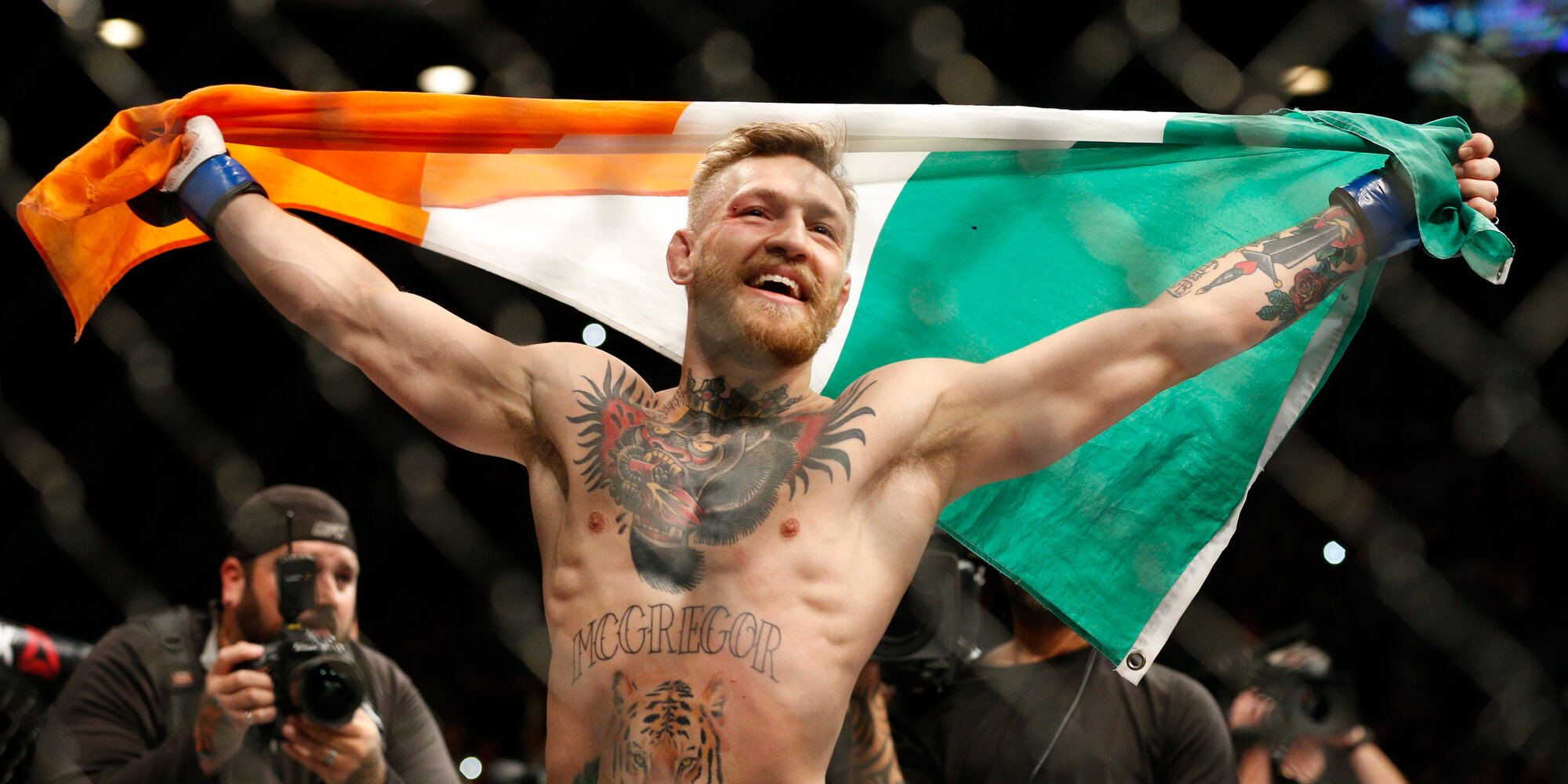 |
SHOCKING VIDEO: "WARNING CRUSOME FOOTAGE" Mentally Challenged Karate Master is Beaten To DEATH By MMA Fighter CLICK HERE TO WATCH http://judoweekly.com/judos-greatest-kos-fight-videos… Like our Page Share THIS VIDEO…
http://www.breakthroughproducts.net/ordericewave.html
http://taekwondoextreme.com/taekwondo-100-greatest-kos-fight-videos/
http://extremekaratenews.com/karate-greatest-kos-fight-videos/
UFC on Tuesday pulled featherweight champion Conor McGregor from a much-anticipated rematch against Nate Diaz, hours after the 27-year-old fighter tweeted he was retiring.
The league said in a statement it removed McGregor because he was unwilling to participate in promotional events.
McGregor had been scheduled to fight Diaz in a non-title welterweight rematch at UFC 200 on July 9, just four months after Diaz defeated McGregor in an upset at UFC 196 in March.
McGregor's UFC career included witnessing the worst of what the sport can do: kill. Earlier this month, McGregor was ringside watching teammate Charlie Ward fight opponent Joao Carvalho, who sustained fatal head injuries during the match. In an interview with TMZ, McGregor struggled to grasp the tragedy.
"It is easy for those on the outside to criticize our way of living, but for the millions of people around the world who have had their lives, their health, their fitness and their mental strength all changed for the better through combat, this is truly a bitter pill to swallow," he said.
McGregor said his life had changed for the better through combat. But he told The Wall Street Journal's Jason Gay in October that earning a living and celebrity lifestyle through ultimate fighting wasn't something he wanted to maintain.
"I know I won't stay in it that long. I'll get in, get rich, and get out. That's all," he said.
Read more: http://www.huffingtonpost.com/2016/04/19/ufc-conor-mcgregor-retirement_n_9734676.html