Watch Street Fighter get beat down by Jujitsu Master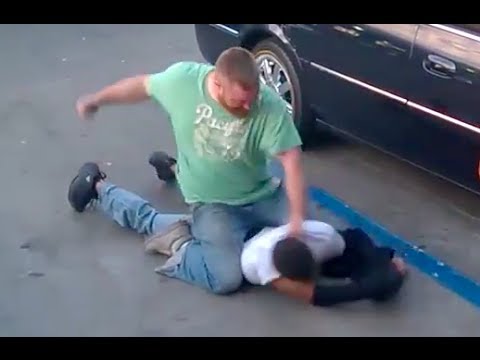 |
Why you need to know how to use Jujitsu….
In the world of contact sports like wrestling and mixed martial arts, Arizona has never struggled to produce world-class competitors. They include not one, but two former UFC champions — Benson Henderson and Cain Velasquez — as well as Olympic Silver medalist Townsend Saunders.To that long and illustrious list of locals you wouldn't want to mess with, we can include Glendale's Mackenzie Dern, a 22-year-old black belt in Brazilian Jiu Jitsu. Sometimes referred to as a game of human chess, Jiu Jitsu athletes use chokes, joint-locks, and techniques from Judo and wrestling to defeat their opponents either by submission or through earning points by gaining superior position.
 Earlier this year, the 129-pound Dern made history when she defeated Gabi Garcia – whose 6-foot-2-inch, 200-plus-pound frame had helped her remain undefeated for almost seven years – at one of the sport's most high-profile events, the 2015 World Professional Jiu Jitsu cup in Abu Dhabi. In spite of her size, Dern has competed at the so-called "absolute" or open-weight division since she was 16. Having trained since childhood, the full story of Dern's martial arts lineage is almost like something out of Kung-Fu Theater. It stretches all the way back to the legendary Gracie family, whose patriarchs Helio and Carlos are credited with adapting the martial art from Judo in the early 20th century.
Roughly translated, Jiu Jitsu is Japanese for "gentle art" or "gentle way." The smaller of the two brothers, Helio Gracie created his own distinctive style of Brazilian Jiu Jitsu, emphasizing leverage and technique over strength as a way to defeat much bigger and stronger opponents. In 1993, Jiu Jitsu would appear on the world stage, when Gracie's distinctly average looking son Royce shocked audiences by besting a gauntlet of fearsome giants at UFC 1.Today, many BJJ academies still trace their origins back to one of the Gracie brothers. When New Times caught up with Dern by phone, she explained how her team identifies with this tradition. "We're an affiliate of Gracie Humaita…we're all part of the same family, but we're from the Helio Gracie side." It is perhaps unsurprising considering her own record, like Helio Gracie's, of taking on all opponents both big and small.Dern's father, Wellington Dias, earned his black belt from Helio's son, Royler, and after moving to Arizona opened one of the first Brazilian Jiu Jitsu academies in the state. Named for Dias' moniker in the Jiu Jitsu world, Team "Megaton" Academy has since become a focal point of activity for anyone seeking world-class instruction in the increasingly popular Arizona pastime.
FOR MORE READ ON TO THE NEXT PAGE..