UFC 190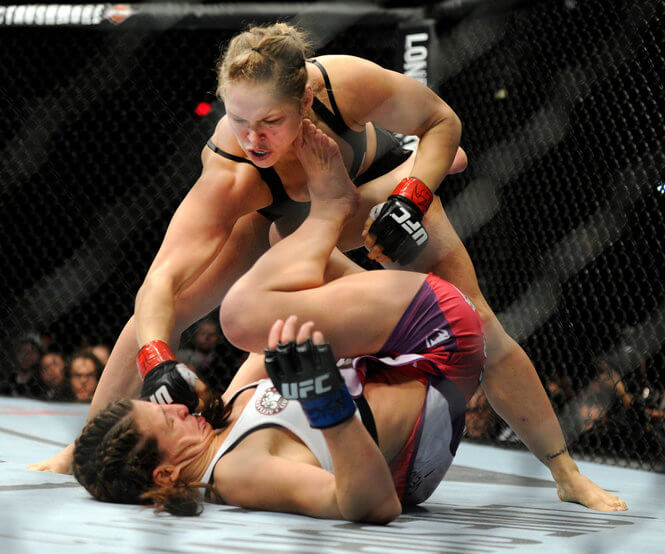 |
Rousey vs Correia in UFC 190 Tonight!
The confrontation between Ronda Rousey and Bethe Correia for women's bantamweight belt has become a "lutaça" after numerous provocations among athletes. And all this will be resolved to live within an octagon, with transmission without any delay Globo TV.
Ronda Rousey will face the Brazilian Bethe Correia Tonight
In addition to Ronda Rousey vs Correia fight, the station will pass the struggles decide the champions of the reality show The Ultimate Fighter Brazil 4 (Dileno Lopes vs Reginaldo Vieira, and Glaico France vs Fernando "Butcher"), and also the fight between the two coaches the last edition of the program, Mauricio Shogun Rua and Antonio Rogerio Nogueira, Nogueira.