The MMA Hour: Episode 440 (Mousasi, Jimmy Smith, Leslie Smith, Vick, More)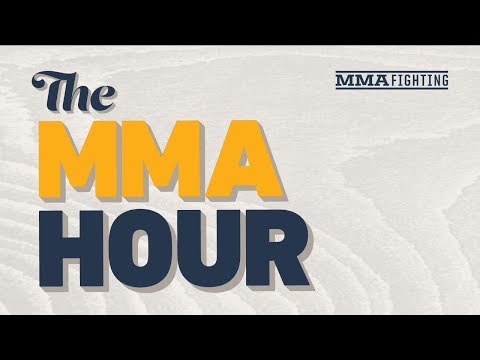 |
The Mixed Martial Arts (MMA) Hr returns with a preview of the huge week ahead, adjustments to the fight schedule therefore a lot more. The following is a run-through of Monday's show:
12 p.m. ET: Show open with an appearance in advance at the huge TUF 27 Finale and also UFC 226 week.
12:20 p.m.: The Monday Morning Analyst with Jimmy Smith evaluating Bellator 201 as well as looking in advance to International Fight Week.
12:40 p.m.: Leslie Smith details the most recent developments in her situation against the UFC before the National Labor Relations Board.
1:05 p.m.: Gegard Mousasi previews his fight with Rory MacDonald.
1:25 p.m.: James Vick joins us to speak about his new centerpiece port other Justin Gaethje in August.
1:40 p.m.: The Sound Off showcasing your phone calls, tweets and even more on the most current in MMA.
Be certain to constantly call the hotline at 1-844-866-2468.
Watch the program online below starting at 12 p.m. ET/ 9 a.m. PT/ 5 p.m. GMT.
Subscribe: http://goo.gl/dYpsgH
Take a look at our full video catalog: http://goo.gl/u8VvLi
Visit our playlists: http://goo.gl/eFhsvM
Like MMAF on Facebook: http://goo.gl/uhdg7Z
Follow on Twitter: http://goo.gl/nOATUI
Learn more: http://www.mmafighting.com
Mixed Martial Arts Fighting is your house for special meetings, live shows, as well as much more for among the world's fastest-growing sporting activities. Get latest information and even more below: http://www.mmafighting.com