The hottest boxer anywhere!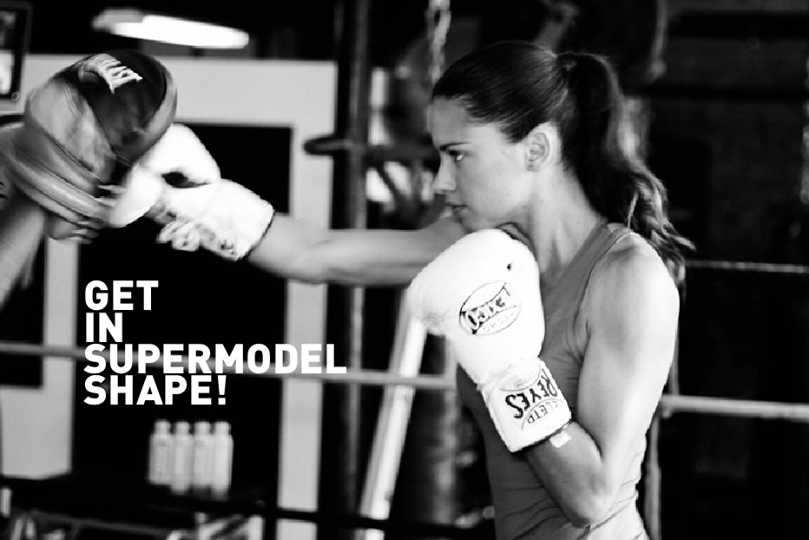 VIDEO: Gorgeous Adriana Lima shows off her boxing training skills!
Enter powerhouse international fitness expert Michael Olajide, Jr., former champion boxer and personal trainer to Ms. Lima herself. Getting the new mom back into runway-worthy shape wasn't easy; the dynamic duo worked out twice a day, seven days a week! READ MORE
Using a killer combo of jump rope, boxing, and specialized sculpting maneuvers, Olajide, Jr. had Lima defying nature and ready to rock the world's sexiest lingerie after just five weeks of training. The best part? Now you too can do the same routine Lima did (in the comfort of your own living room)! Olajide, Jr. is revealing his secrets to a lean, sexy body in his newest DVD box set, AEROBOX: The System of Sleek.
MORE OF THIS ARTICLE & AWESOME VIDEO ON NEXT PAGE
About The Author
Judo DoJo
Judo (meaning "gentle way") is a modern martial art, combat and Olympic sport created in Japan in 1882 by Jigoro Kano . Its most prominent feature is its competitive element, where the objective is to either throw or takedown an opponent to the ground, immobilize or otherwise subdue an opponent with a pin, or force an opponent to submit with a joint lock or a choke. Strikes and thrusts by hands and feet as well as weapons defenses are a part of judo, but only in pre-arranged forms (kata,) and are not allowed in judo competition or free practice. A judo practitioner is called a judoka.