Ronda Rousey unlikely to fight until next year, UFC president says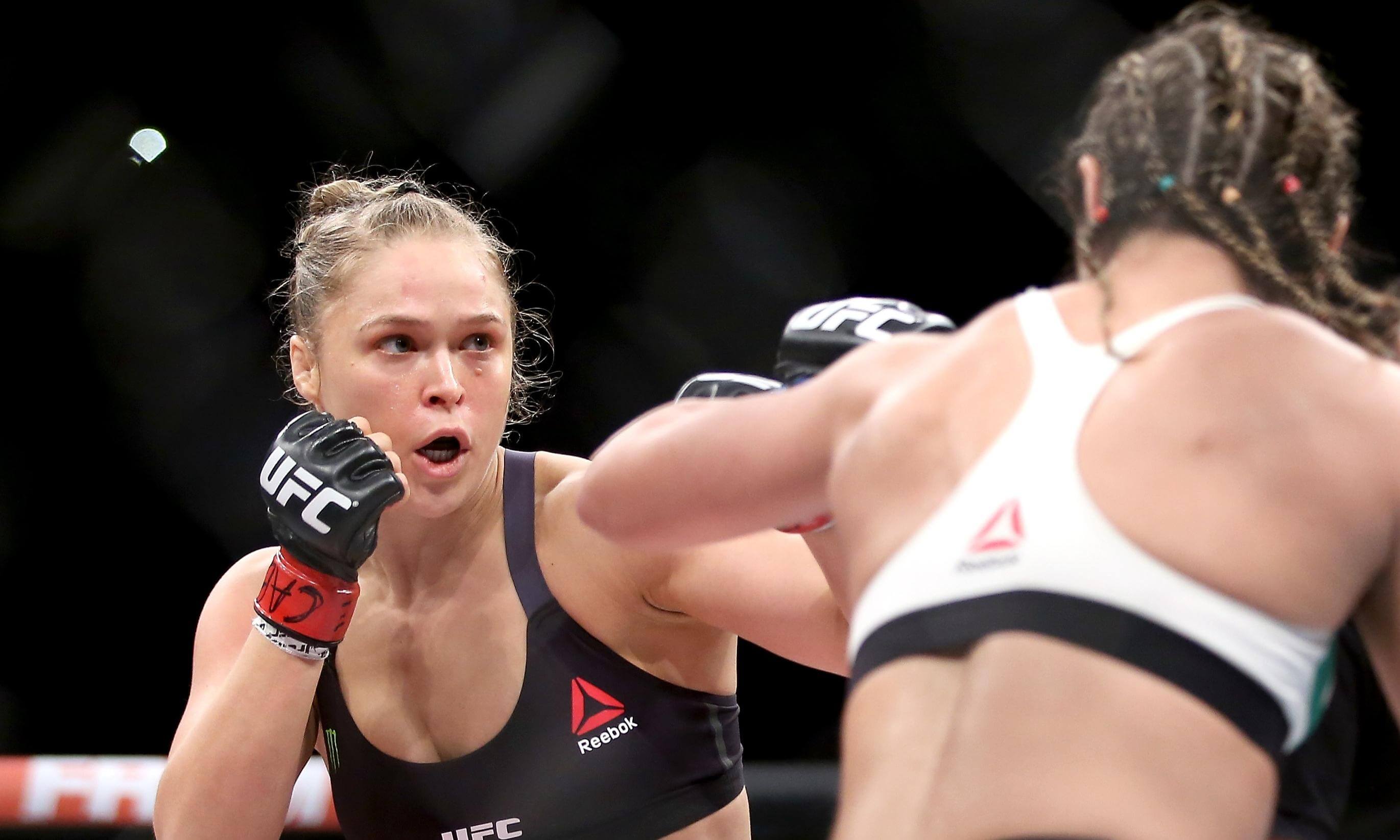 |
Rousey return will be delayed due to knee surgery
Like our Page Share THIS VIDEO…
FASCINATING JUDO VIDEO: "WARNING GRUSOME FOOTAGE" Mentally Challenged Karate Master is Beaten To DEATH By MMA Fighter CLICK HERE TO WATCH http://judoweekly.com/judos-greatest-kos-fight-videos…http://www.breakthroughproducts.net/orderaeon.html
http://taekwondoextreme.com/taekwondo-100-greatest-kos-fight-videos/
http://extremekaratenews.com/karate-greatest-kos-fight-videos/
I hope you guys enjoy, and as always like and subscribe. Thanks for watching. I do not own any of the footage. All Rights Reserved.
Ronda Rousey underwent knee surgery on Wednesday and is unlikely to fight at Madison Square Garden in a historic event in November, according to UFC president Dana White.
Ronda Rousey, I dont know, UFC president Dana White told ESPN on Thursday. Im hoping were going to get Ronda back this year. She actually just had surgery yesterday on her knee. Nothing serious, just get in there, scope it and clean it out a little bit. She feels great. Her spirits are great. Shes been training.
Rousey was originally expected to fight at UFC 200 in July, but pushed back her timeline until October and November because of other commitments. But the surgery means her return is looking more like the end of this year or the beginning of next.
If she fights, Im hoping she fights in December. If not, then he would probably fight at the New Year show at the beginning of the year, White noted.
White again said that Rousey will receive an immediate title shot upon her return. If Miehsa Tates still the champion, shell fightMiesha Tate. Whoever has the belt is who Ronda Rousey will fight. Tate became the womens bantamweight champion after beating Holly Holm on a technical submission in early March.
Rousey was surprisingly beaten by Holm at the end of 2015, and White didnt rule out a Holm-Rousey rematch.
Injuries happen in this sport and a fight is made. Somebody falls out and somebody else slides in, he explained. Im not even saying Holly Holm couldnt be the champion by the time Ronda comes back. So, whoever holds that belt when Rondas ready.
Read more: https://www.theguardian.com/sport/2016/jun/02/ufc-schedule-ronda-rousey-knee-surgery