MMA H.E.A.T. Podcast #165: UFC 226 Preview! Stipe vs DC, Holloway vs Ortega, Ngannou vs Black Beast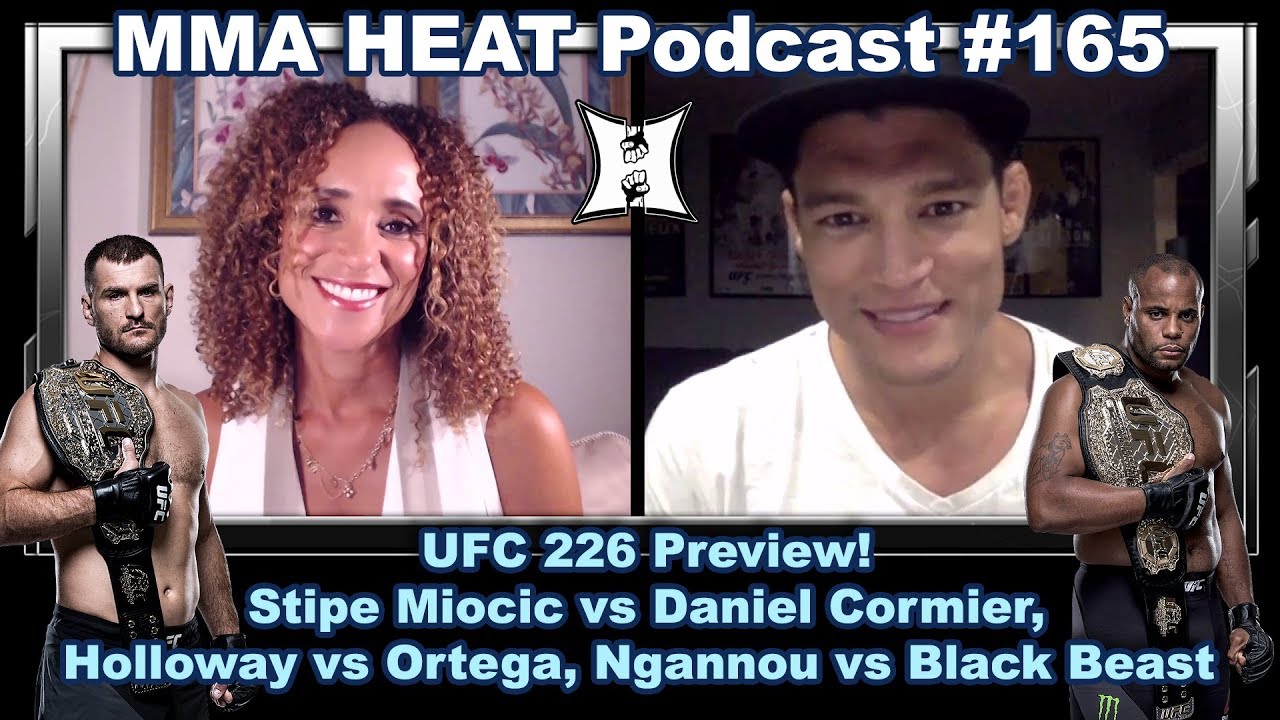 |
All podcasts (video clip+ mp3) can be discovered below: http://mmaheat.com/podcast/. On this version of The MMA H.E.A.T. Podcast, Karyn Bryant and UFC Welterweight Alan Jouban review the action that is set to drop at UFC 226 on July 7, 2018. They discuss the main occasion superfight between UFC Heavyweight Champ Stipe Miocic as well as Light Heavyweight Champ Daniel Cormier, the Featherweight title fight between Champ Max Holloway and Brian Ortega, the heavyweight clash between Francis Ngannou as well as Derrick Lewis as well as much more.
SUBSCRIBE for more from MMA coverage: https://www.youtube.com/KarynBryant?sub_confirmation=1
* Follow Karyn on Twitter: http://www.twitter.com/KarynBryant
* Follow Alan on Twitter: http://www.twitter.com/AlanJouban
* Follow MMA H.E.A.T. on Twitter: http://www.twitter.com/MMAHEAT
#UFC #UFC 226 #StipeMiocic #DanielCormier #MaxHolloway #BrianOrtega #FrancisNgannou #DerrickLewis #KhalilRountree #GokhanSaki #UriahHall #PauloCosta #PaulFelder #MikePerry #MMAHEAT #Podcast #KarynBryant #AlanJouban #WadeEck
And also bear in mind to examine out our internet site: http://www.MMAHEAT.com
You could also find our web content using these domains:
* http://www.MMA.media: HD video clip coverage
* http://www.MMA.audio: iTunes
* http://www.MMA.help: pro-MMA strategies as well as guideline
* http://www.MMA.diet: necessary nourishment and also price cuts
Nós falamos Português!
* Join us on Facebook: http://www.facebook.com/MMAHEAT