Why MMA Bouts are very Popular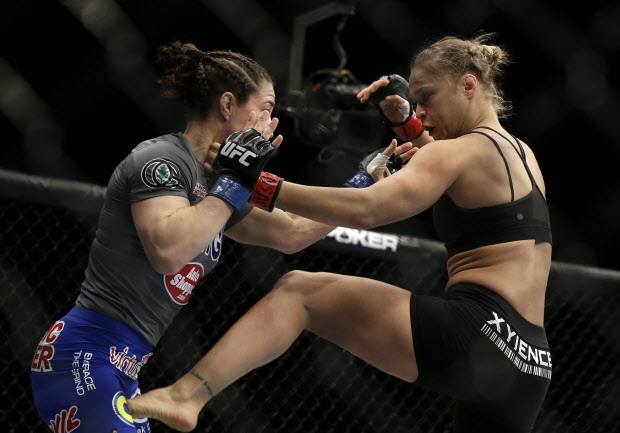 |
VIDEO: Don't miss the video of Level vs. Martial Arts Instructor Original Footage. Watch video below
For much of the past decade, mixed martial arts—the combination of cage-match grappling, chokeholds, and knee blows to the head that's given new meaning to the phrase "contact sport"—was on a tear. READ MORE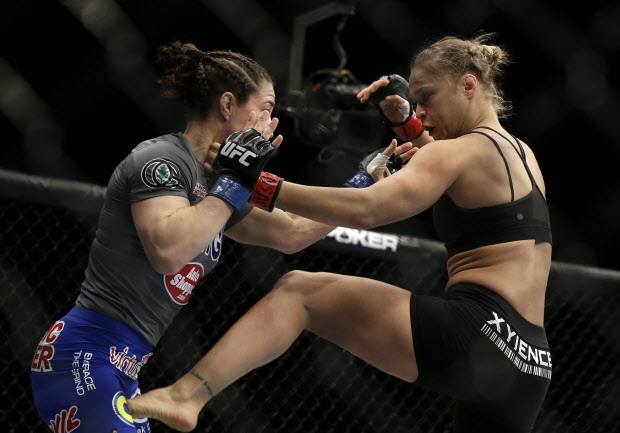 For much of the past decade, mixed martial arts—the combination of cage-match grappling, chokeholds, and knee blows to the head that's given new meaning to the phrase "contact sport"—was on a tear.
MORE OF THIS ARTICLE & AWESOME VIDEO ON NEXT PAGE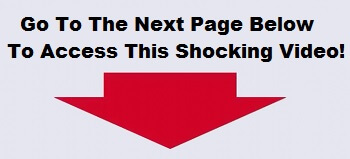 VIDEO: Don't miss the video of Level vs. Martial Arts Instructor Original Footage.
Recently, however, its television ratings have sagged, and pay-per-view revenue has declined. Now, once-booming MMA is targeting an unlikely source of growth: women. The female-friendly pitch comes as the testosterone-fueled sport tries to shed a reputation as a haven for misogynistic behavior. Three brutal domestic violence incidents this year involving male MMA fighters have reinforced the sport's bad boy image and threaten to make any appeal to women a tough sell.
The courting of female fans and fighters follows the surprising rise of Ronda Rousey, a former Olympic judo medalist who has quickly become one of MMA's brightest stars. She works under the banner of the Ultimate Fighting Championship, the biggest of the MMA circuits. Her success comes only three years after the UFC's president said he would never hire a female fighter.
On Sept. 10, Fox Sports (FOX) kicked off a new season of the reality television series The Ultimate Fighter, which this year features a cast made up entirely of female fighters. The 16 women will be competing to win the championship of a new female-only division in the UFC.
STORY: Wrestling and Cheerleading for North Korea's Kim Jong Un
Bellator MMA, a rival league owned by media giant Viacom (VIA), plans to reintroduce female contests in October after an 18-month hiatus. The executives in MMA are hoping women fighters will draw female fans inspired by seeing members of their own gender in the octagon, while also targeting male fans who will view the new crop of brawlers as both sexy and exciting to watch. "Easy on the eyes and hard on the face," is how Fox is promoting the reality show, which premiered on Sept. 10.
STORY: UFC Fighters Are a Lot Like CEOs: Overpaid and Underperforming
A blend of fighting skills from boxing and karate, MMA was imported to the U.S. from Brazil in 1993. After it was infamously labeled "human cockfighting" by Senator John McCain (R-Ariz.), MMA imposed rules aimed at improving the safety of fighters and became one of the fastest-growing sports in the country. The number of people purchasing MMA pay-per-view events jumped from 140,000 in 2001 to 9 million in 2010, according to MMAPayout and Wrestling Observer Newsletter.
The UFC was bought in 2001 for $2 million by Las Vegas casino operators Frank and Lorenzo Fertitta and their business partner, current UFC President Dana White. Industry observers estimate the UFC's value at about $2 billion. In 2011 the UFC signed a seven-year deal with Fox Sports to broadcast its fights and carry The Ultimate Fighter. The deal is valued by analysts at about $100 million a year.
Photograph by Jay Hong/AP Photo
As the sport matured, interest has fallen off. Purchases of pay-per-view events, a high-margin business for the UFC, dropped a third, from 9 million in 2010 to 6 million in 2013. Viacom's Bellator MMA has seen average viewership of its events on Spike TV decline 15 percent over the past three seasons. (The Ultimate Fighter originally aired on Spike TV.) Injuries to key fighters and a glut of matches are among the reasons for the decline.
STORY: UFC Fighters Get Pummeled for a Living, and the Pay Stinks
Another is the behavior of some fighters outside the ring,including domestic violence and jokes about rape online. New York State has banned live MMA events since 1997, in part because of fierce opposition from women's groups who point to incidents such as one in 2012 in which a UFC star staged a video of himself preparing to attack a woman with chloroform and zip ties. At least a dozen MMA fighters have been accused of domestic violence since 2010.
"It is already hard enough to appeal to a female audience, especially mothers, if you are pushing fighters constantly in trouble with the law or who just portray a bad image," says Zach Arnold, a journalist who owns the Fight Opinion website. "The UFC for so long has marketed fighters right close to the edge. Now we are seeing more fighters going over that edge." Arnold says the sport "desperately needs to attract" female viewers, but the domestic violence cases could hurt potential growth.The UFC has the smallest percentage of female fans among seven major sports surveyed this year by Experian Marketing Services. Only 27 percent of UFC fans are women. Baseball's fan base is 41 percent female; and the National Football League's is 40 percent, the survey found.

http://www.bloomberg.com/bw/articles/2014-09-11/ufc-courts-more-female-fans-after-domestic-violence-incidents