Judo Highlights – Tbilisi Grand Prix 2018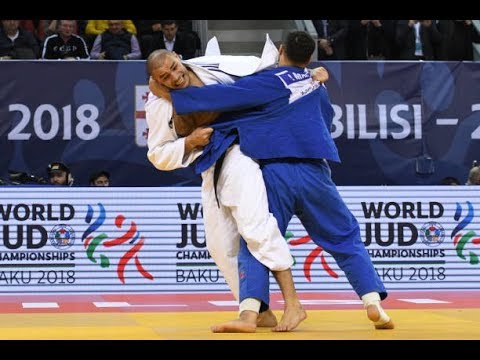 Tbilisi is a location which is a regular stop for the World Judo Tour and which now once again welcomes the sport with typical Georgian hospitality.
Judo is a big deal here and as always there was a packed out crowd in attendance as avid fans gathered to support not just their local heroes, but also a rich crop of international superstars.
And there was plenty of action to bring you from Tbilisi…
There was a strong French women's team and we took time to talk to -70kg fighter Marie Eve Gahie in our latest 'Meet your Judoka' feature.
And we'll follow the exploits of one of the home nation's biggest Judo heroes, +100kg fighter Guram Tushishvili.
About The Author
Judo DoJo
Judo (meaning "gentle way") is a modern martial art, combat and Olympic sport created in Japan in 1882 by Jigoro Kano . Its most prominent feature is its competitive element, where the objective is to either throw or takedown an opponent to the ground, immobilize or otherwise subdue an opponent with a pin, or force an opponent to submit with a joint lock or a choke. Strikes and thrusts by hands and feet as well as weapons defenses are a part of judo, but only in pre-arranged forms (kata,) and are not allowed in judo competition or free practice. A judo practitioner is called a judoka.