Exclusive story covered: More UFC fighters refuse to fight in Nevada following Nick Diaz's suspension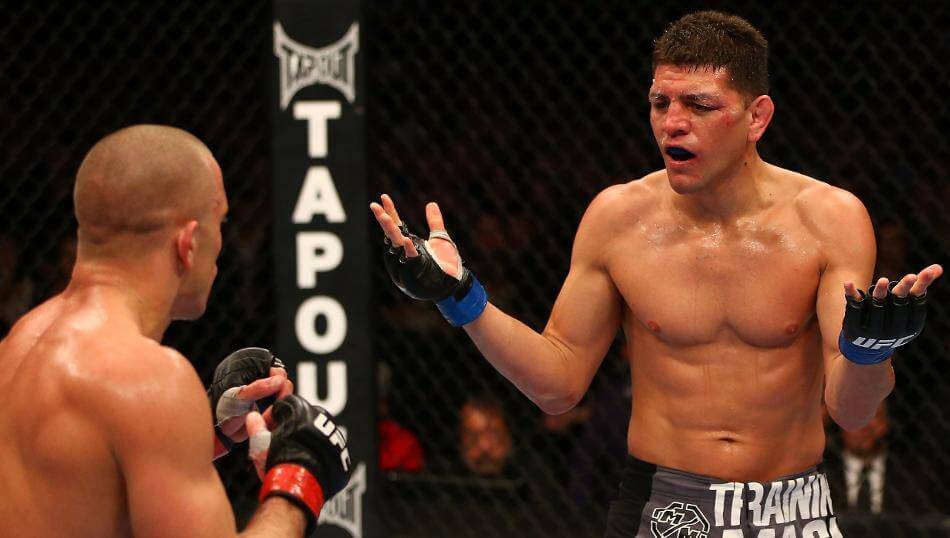 |
After the Nevada Athletic Commission handed out a potential career ending suspension to Nick Diaz, several people have spoken out. Media members have penned their concerns, and so have many UFC fighters including the biggest star in the sport.
Olympic Gold Medalist Henry Cejudo have taken it one step further by refusing to fight in Nevada, and now it seems like more UFC fighters are taking a stand as well.Rising bantamweight star Aljamain Sterling has responded and said on twitter that he plans on doing the same.Popular bantamweight Leslie Smith also vowed not to compete in the state as she announced on social media.
 MUST READS
Mitrione blasts Hughes for Diaz remarks on Twitter
Anton Tabuena
Cejudo refuses to fight in Nevada after Diaz ban
Lewis Mckeever
"I am making a statement and will stand with my fellow fighters Nick Diaz, and Henry Cejudo and refuse to fight in Nevada while this draconian and arbitrary punishment against Nick is in place," Smith stated.
Leslie also states that this situation just shows how fighters should have a united front and suggested an MMA fighter's association to deal with things and decisions that affect them as a whole."This situation is just the latest example demonstrating the need for mixed martial artists to stand together," Smith continued. "To influence our sport, and have our voices heard by speaking together as the mixed martial arts fighters association."While many have voiced out against the decision, these handful of fighters are trying to make a bigger impact by not having Nevada benefit and earn from their fights. Will this lead to the bigger stars in the sport to take a similar stance as well?
http://www.bloodyelbow.com/2015/9/18/9351155/more-ufc-fighters-refuse-to-fight-in-nevada-following-nick-diazs