Walk off the Earth – TAEKWONDO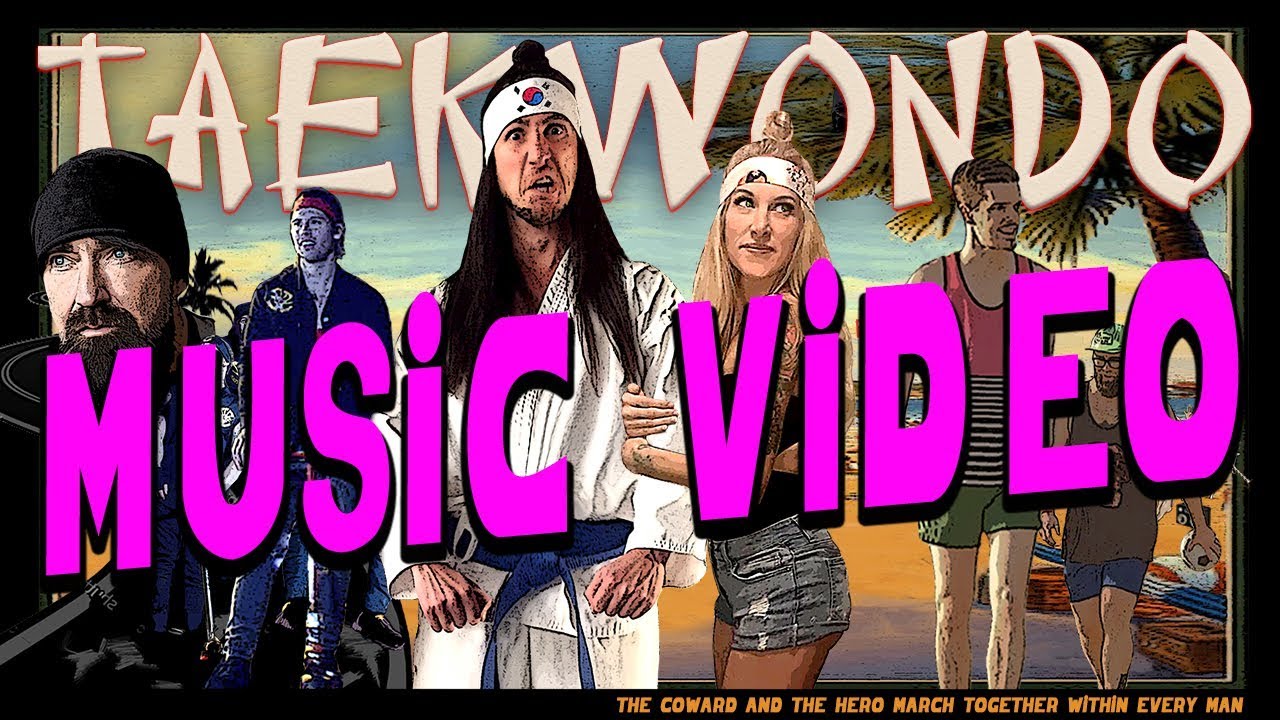 |
STREAM OR DOWNLOAD TAEKWONDO HERE: https://goo.gl/7XjiZj
WATCH THE TAEKWONDO SHORT FILM HERE: https://goo.gl/DE2BVL
Gianni recently had an altercation with local gang "The High Five Rattlesnakes" and their evil ninja counterparts. He's decided to learn Taekwondo to free the town from the ninjas grip and to win the heart of his true love Sarah.
Full short film coming soon!
Directed by: Chris Stacey
Set Design: Gladstone Media
TAEKWONDO LYRICS:
VERSE 1
I LEARNT GUITAR JUST TO PLAY YOU THIS SONG
I TOOK FRANÇAIS JUST TO GIVE YOU LE MONDE
I'D JACK YOU A CAR EVEN THOUGH IT'S WRONG
WA OH WA OH
I'LL PEEL YOU A GRAPE AND I FEED YOU PRAWN
I BAKE YOU A CAKE AND I WATER YOUR LAWN
I'LL USE THE CRUMMY PADDLE WHEN WE PLAY PING PONG
WO OHH
PRE
DON'T YOU EVER WORRY BOUT A THING
DON'T YOU EVER WORRY BOUT A THING
CAUSE IMMA GONNA GIVE YA EVERY TING EVERYTHING
I GOT YOUR BACK
CHORUS
I TAKIN TAE KAON DO
IF PEOPLE MESS WIT YOU I'LL KICK'EM WITH MY TOE.
I GOT THE SITUATION UNDER CONTROL
YOU KNOW I'LL ALWAYS BE YOUR LIFE LONG BEAU
I SAY I SAY
VERSE 2
I GREW YOU SOME KALE CAUSE YOU DON'T EAT MEAT.
I LIKE YOUR PICTURES AND I FAVOURITE YOUR TWEETS
I'LL HARVEST SILK WORMS JUST TO MAKE YOU SOME SHEETS
WHOO WOOH
VERSE 3
IMMA BREAK IT DOWN IN THE RAP PART
CAUSE YOUR MY HALF HEART,
THE POEM IN MY HALLMARK
CARDIAC ARREST WILL HIT THE CHEST
OF ANY MAN WITH WILLINGNESS TO MESS WITH MY MISTRESS
I WILL THROW A KICK TO YOUR VOICE BOX
MY TIGER CLAW WILL KNOCK YOUR SOCKS OFF
ANY TOUGH CHAP WHO WANTS A DEATH SCRAP
WILL BE LYING FLAT ON THEIR BACK IN A DIRT NAP!
————————————————————————————————————
Follow Walk off the Earth online…
Official Website: https://www.walkofftheearth.com
FaceBook: https://www.facebook.com/walkofftheearth
SnapChat: http://www.snapchat.com/add/walkofftheearth
Twitter: https://twitter.com/WalkOffTheEarth
Instagram: https://instagram.com/walkofftheearth
Help support Walk off the Earth videos and receive a ton of exclusive perks by becoming one of our Patrons…click here to find out more info: http://www.patreon.com/walkofftheearth
Check out our PledgeMusic campaign for exclusive TAEKWONDO merch: https://www.pledgemusic.com/projects/taekwondo
Thank you to all our devoted WOTElings. Your support over the years has blown our minds. We hope to be able to see you live one day soon.
WOTE is touring the world! Catch them live in a city near you!
CLICK HERE FOR TICKETS: http://www.walkofftheearth.com/tour/
More World dates coming soon!!
If you enjoyed this video then please help us out by sharing it on your socials, hitting the LIKE button and adding it to your favourites. Your support and word of mouth is the number one force keeping us making music and we can't thank you enough.
Thanks for watching and see you soon!
WOTE
Produced with the financial assistance of MuchFACT, a division of Bell Media Inc. http://www.muchfact.ca
Extra tags:
walkofftheearth
walk off the earth taekwondo
walk off the earth tae kwon do
Taekwondo Song
Taekwondo Song