Tyron Woodley Breaks Down Potential Snoop Dogg vs. Wiz Khalifa MMA Fight | The Hollywood Beatdown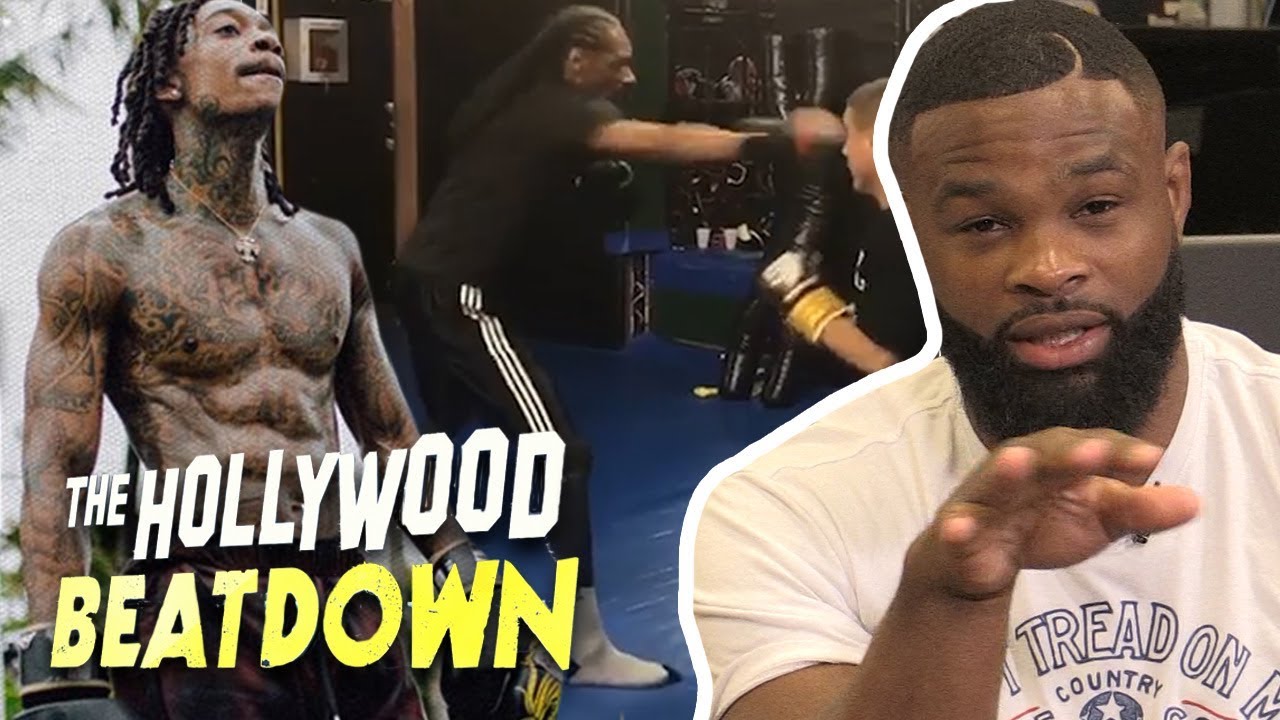 |
UFC Welterweight Champion Tyron Woodley broke down a tale of the tape between two fighters who don't even fight! Wiz Khalifa and Snoop Dogg, primarily known for the rap game, not the fight game, have been training seriously over the past few weeks and Tyron takes a look at the footage before going over the potential for the two to enter the ring or octagon. You don't want to miss this edition of The Hollywood Beatdown.
Who would win a potential fight: Snoop Dogg or Wiz?
SUBSCRIBE — http://po.st/TMZSportsSubscribe
About TMZ Sports:
Some of the best stories in sports have been off the field and we're reporting on athletes from NFL, NBA, UFC, WWE, MLB and more!
Subscribe to TMZ Sports on YouTube for the latest news, exclusive interviews, clips from TMZ Sports on FS1 and videos of your favorite athletes and celebs.
Need More TMZ?
TMZ Sports Website: http://po.st/TMZSportsWebsite
LIKE TMZ Sports on Facebook!http://po.st/TMZSportsLike
FOLLOW TMZ on Twitter! http://po.st/TMZFollow
FOLLOW TMZ on Instagram! http://po.st/TMZInsta
TMZ on TV & TMZ Sports on FS1 Tune In Info: http://po.st/TMZOnAir
TMZ is on iOS! http://po.st/TMZiOS
TMZ is on Android! http://po.st/TMZonAndroid
Got a Tip?
Contact TMZ: http://po.st/TMZTip
Check out TMZ, TMZ Live, and toofab!
TMZ: http://po.st/TMZWebsite
Subscribe! TMZ: http://po.st/TMZSubscribe
TMZ Live: http://po.st/TMZLiveWebsite
Subscribe! TMZ Live: http://po.st/TMZLiveSubscribe
Toofab: http://po.st/toofabWebsite
Subscribe! toofab: http://po.st/toofabSubscribe
https://www.youtube.com/c/tmzsports