Tyron Woodley, Anderson Silva, Frankie Edgar [Episode 5/Hour 3] | Ariel Helwani's MMA Show | ESPN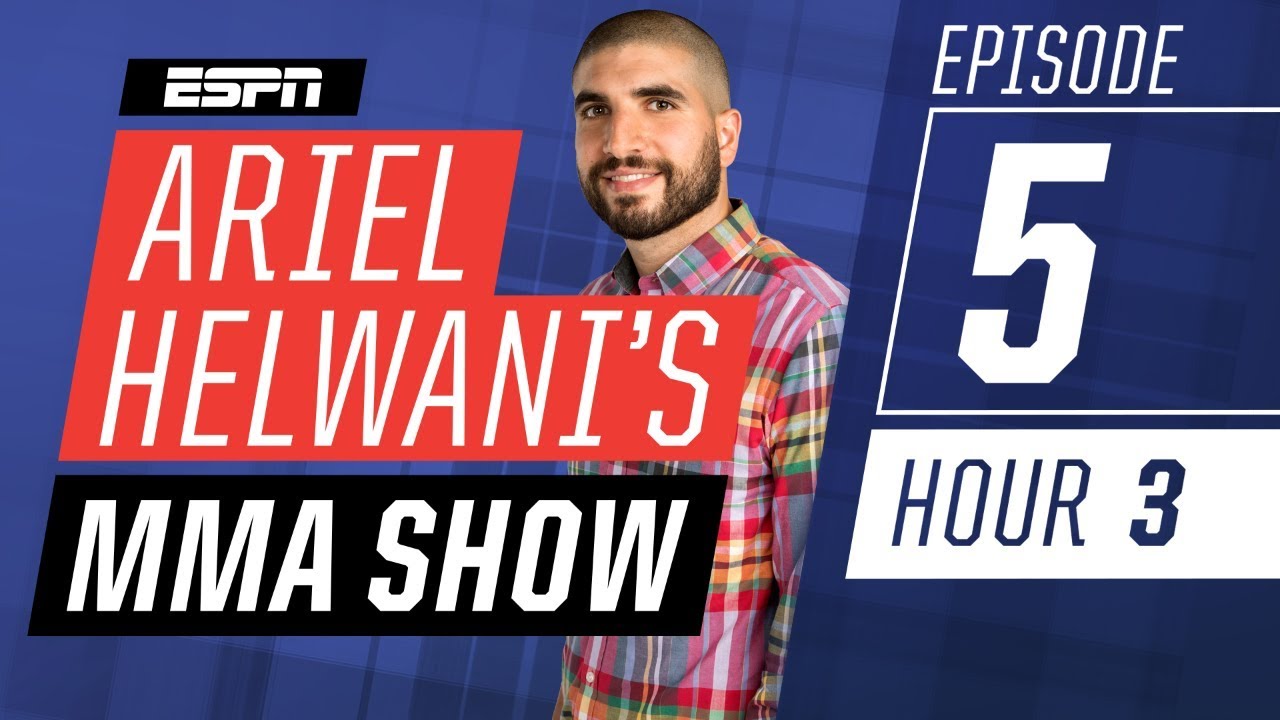 |
Tyron Woodley (5:10) breaks down the debate of who he will be safeguarding his welterweight title versus and reviews his expanding fight with Colby Covington. Anderson Silva (32:45) speak about his USADA suspension and what is following for his fighting career. Frankie Edgar (47:00) discusses his forthcoming bout against "The Korean Zombie" Chan Sung Jung and the state of the UFC featherweight department.
✔ Subscribe to ESPN on YouTube: http://es.pn/SUBSCRIBEtoYOUTUBE
✔ Subscribe to ESPN FC on YouTube: http://bit.ly/SUBSCRIBEtoESPNFC
✔ Subscribe to NBA on ESPN on YouTube: http://bit.ly/SUBSCRIBEtoNBAonESPN
✔ Watch ESPN on YouTube TELEVISION: http://es.pn/YouTubeTV
ESPN on Social Media:
► Follow on Twitter: http://www.twitter.com/espn
► Like on Facebook: http://www.facebook.com/espn
► Follow on Instagram: http://www.instagram.com/espn
Check Out ESPN on YouTube to obtain up-to-date sporting activities news coverage, scores, highlights and commentary for NFL, NHL, MLB, NBA, College Football, NCAA Basketball, soccer and even more.
Much more on ESPN.com: http://www.espn.com