The MMA Hour: Episode 443 (w/ Poirier, Alvarez, Lee, Cejudo)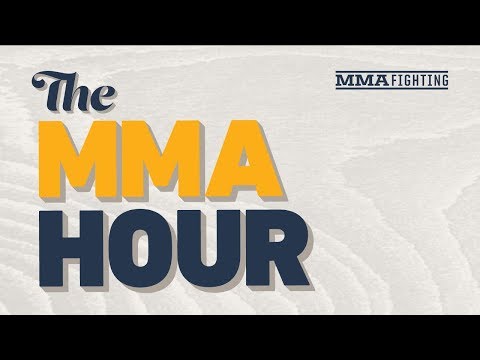 |
The Mixed Martial Arts (MMA) Hour returns with a testimonial of the weekend break's fight sports action, ideas on life after USADA encounters therefore a lot more. The following is a review of Monday's show and guests:
00:39– Show open with an appearance back at UFC Hamburg, why MMA requires a reset and more.
19:31– Dustin Poirier joins us to review his UFC Calgary rematch with Eddie Alvarez.
39:20– Kevin Lee offers as our Monday Morning Analyst visitor to preview the light-weight primary event for UFC Calgary, why he desires a 165-pound division as well as even more.
1:01:52– Henry Cejudo will certainly review his prep work for a rematch other Demetrious Johnson at UFC 227.
1:21:53– The Weigh-In: Conor McGregor's MMA sabbatical makes more feeling than ever before.
1:29:04– Eddie Alvarez will get on with us to chat his rematch with Dustin Poirier at UFC Calgary.
1:45:28– The Sound Off featuring your calls, tweets and also more on the current in MMA.
Make sure to always call the hotline at 1-844-866-2468.
Enjoy the show real-time below starting at 12 p.m. ET/ 9 a.m. PT/ 5 p.m. GMT.
Subscribe: http://goo.gl/dYpsgH
Have a look at our full video magazine: http://goo.gl/u8VvLi
See our playlists: http://goo.gl/eFhsvM
Like MMAF on Facebook: http://goo.gl/uhdg7Z
Follow on Twitter: http://goo.gl/nOATUI
Find out more: http://www.mmafighting.com
MMA Fighting is your residence for exclusive interviews, live shows, as well as extra for among the globe's fastest-growing sports. Obtain latest information and more here: http://www.mmafighting.com