The MMA Hour: Episode 439 (w/ Gastelum, Hardy and Schaub)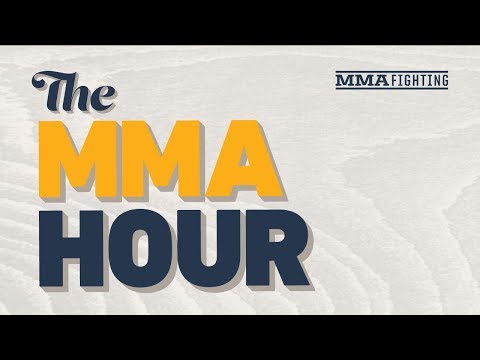 |
The Mixed Martial Arts Hour is back in your life. Below is a rundown of Monday's show:
12 p.m. ET– Show open, description of just what we're about, UFC Singapore conversation, Kevin Lee's 165 extra pounds comments concerning battling GSP and more.
12:20 p.m.– The Monday Morning Analyst with Dan Hardy on UFC Singapore, UFC 226 mega fights and more.
1:05 p.m.– Brendan Schaub sign in on the most recent headlines in MMA.
1:25 p.m.– Kelvin Gastelum discusses his situation, what he's obtained intended for a return and also more.
1:40 p.m.– The Sound Off showcasing your telephone calls, tweets and even more on the most recent in MMA.
Make certain to constantly call the hotline at 1-844-8-MMA-Hour (1-844-866-2468).
Enjoy the program real-time below beginning at 12 p.m. ET/ 9 a.m. PT/ 5 p.m. GMT.
Subscribe: http://goo.gl/dYpsgH
Examine out our complete video clip directory: http://goo.gl/u8VvLi
See our playlists: http://goo.gl/eFhsvM
Like MMAF on Facebook: http://goo.gl/uhdg7Z
Adhere to on Twitter: http://goo.gl/nOATUI
Learn more: http://www.mmafighting.com
MMA Fighting is your residence for unique interviews, live programs, and more for among the world's fastest-growing sporting activities. Get most recent news and even more here: http://www.mmafighting.com