Ronda Rousey effect on judo is strong, but it's tough act to follow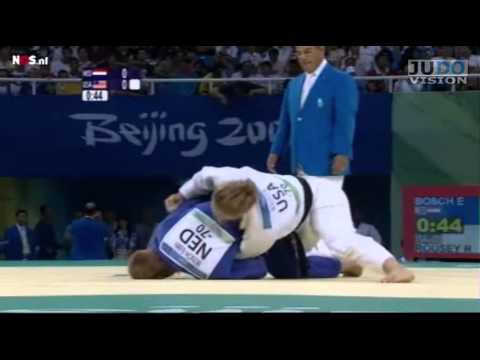 |
When Ronda Rousey is training for a fight, she spends a week eating nothing but salty food. She wants to get bloated, so that when she eliminates salt from her diet, in the final days, her body expels all the fluid it can find.
These days, she is so polarizing that they can joke about "the M.M.A. commentsphere's seething hatred of all things Ronda Rousey." For her part, Rousey says she isn't bothered by the evidence, online and in arenas, that many of the people who pay to watch her fight are hoping to see her lose. "I'm the heel, I'm the antihero," she says. "And I like it that way."
Marti Malloy of the United States (white) competes against Catherine Beauchemin-Pinard of Canada (blue) in the women's 57-kilogram judo gold medal contest during the 2015 Pan Am Games at Mississauga Sports Centre.(Photo: Jeff Swinger-USA TODAY Sports)
TORONTO — Thanks to Ronda Rousey, the most common question an outstanding female judo athlete is likely to receive these days has nothing to do with judo at all.
"Everyone wants to know if and when you're going to do mixed martial arts," Marti Malloy, who won gold on Sunday in the Pan Am Games' 57-kilogram (125-pound) division, told USA TODAY Sports. "People assume that's what you're going to do next."
Rousey's spectacular rise from Olympic bronze medalist in Beijing in 2008 to one of the most influential female athletes in sports (and a movie star to boot) would appear on the surface to have opened a natural path to the riches of the octagon for the likes of Malloy, who won Olympic bronze in 2012 and has her sights set firmly on next year's Rio de Janeiro Games.
"But it's not quite as simple as that," Malloy said. "The real meaning of judo is 'the gentle way.' There is no punching, no kicking. To me it is very opposite to MMA. People say you can make a lot of money, but it has taken me a lifetime to become good at judo. You can't force a dream on someone."
Rousey's former contemporaries say her natural feistiness made MMA a perfect fit for her. For others, however, there is no temptation to gravitate towards the Ultimate Fighting Championship and the potential for fame.

FOR MORE CLICK ON NEXT BELOW..